Heinegard Young Investigator Award:
Present your research at MBE 2020 & Represent MBI!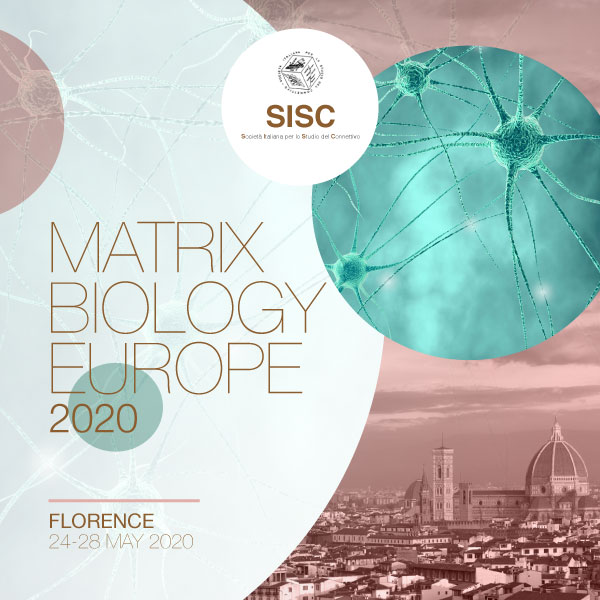 Matrix Biology Ireland is inviting applicants to represent Irish matrix biology research at the upcoming Matrix Biology Europe conference in Florence.
The Dick Heinegård European Young Investigator Award is named in honour of one of the international superstars of matrix biology research. Each affiliated European Matrix Biology Society can select a nominee for the Award, who will then present their abstract at MBE 2020 to compete for the prize.
MBI will support a nominated candidate with a bursary to cover up to €500 of conference expenses. Candidates for this award should have no more than 5 years postdoctoral research experience, a demonstrable track record of excellence in matrix biology research, and membership of Matrix Biology Ireland.
Candidates should apply by sending their CV, along with an abstract of the work to be presented at MBE 2020, by email to secretary@mbi.ie. If the applicant is not currently a member of MBI, they can apply for membership at the same time as submitting their application for this Award.

The competition will be run as follows: In stage one of the competition, MBI will select its own nominee for the award based on the criteria outline above. In stage 2, The Young Investigator Awards Committee of MBE/Federation of European Connective Tissue Societies (FECTS) will select the 6 strongest nominations for presentation during the Young Investigator Award Session of the MBE/FECTS conference. In stage 3, immediately following the The Young Investigator Award Session, The MBE/FECTS Awards Committee will meet and decide on The Dick Heinegard European Young Investigator awardee, based on the overall quality of the science track record and the oral presentation. The awardee will receive a certificate and a cheque (in the region of 2000 euros) at the closing ceremony of the conference.
Applications must be submitted to the MBI Secretary by midnight on the 28th of February 2020.
Follow this link to read more about Dick Heinegård.